Press Play to hear Connie Regan-Blake who was interviewed by Eric Wolf on a history of the National Storytelling Festival on the Art of Storytelling on Tuesday, Dec. 17th at 8pm.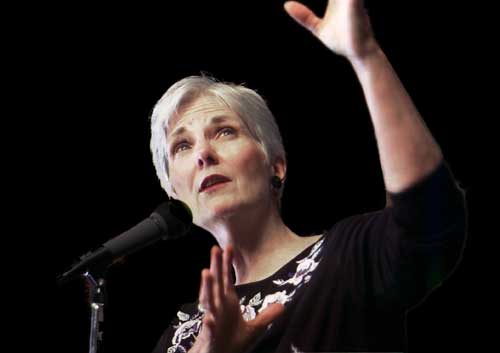 Connie writes…
It was October 7, 1973, in Jonesborough, Tennessee - an afternoon that changed my life . . . and the course of storytelling in the United States. The setting was the first National Storytelling Festival.
I had been hired two years earlier by the Public Library in Chattanooga, TN, as a full time storyteller – another life changing event for me. So when I heard about a festival devoted to storytelling, I was thrilled – and knew I had to go. My cousin, Barbara Freeman, who was also a teller, was up for the adventure so we jumped in her little yellow truck and headed off on an adventure.
There I met and heard Ray Hicks, who was to become the patriarch of Southern Traditional Storytelling. He was perched on a flatbed truck, telling Jack Tales to a group of 35 of us, sitting on folding chairs in front of the County Courthouse, hanging onto his every word. When they asked if anyone in the audience wanted to tell, I jumped at the chance and have been involved ever since.
That day, I also met Jimmy Neil Smith, who had the brilliant idea to have a storytelling festival. His vision included an organization to promote the art of storytelling and two years later "NAPPS" came to life – the National Association for the Preservation and Perpetuation of Storytelling. With the town's support for seed money, a Board of Directors and lots of volunteers, the word began spreading.

And now, over three decades later, storytelling is thriving. That first intimate gathering inspired many to go home and start their own events. Now hundreds of storytelling festivals take place in almost every state in America and around the world from New Zealand to Austria. Today Jonesborough is home to the International Storytelling Center. The National Festival continues to be the premiere storytelling event in the country with an audience that has grown from the original 35 listeners to over 10,000 people who make the journey every year to listen to and tell stories. For many, it is a transformative experience; reawakening the comfort, joy, and pathos that is storytelling. Elizabeth Ellis sums it up best – "The festival is more fun than you can stand!"
For my own professional path, storytelling has taken me across the world. As a partner with Barbara Freeman, we were known as The Folktellers for 20 years and trail-blazed the art of tandem telling. During the past decade I have continued telling stories as a solo performer and workshop leader, as well as collaborating on a unique blend of storytelling and chamber music with the Kandinsky Trio.
Every autumn since 1973, I continue to be drawn to Jonesborough, and welcomed onstage with the distinct honor of being either a featured teller or an emcee. Now, after almost 40 years as a fulltime, professional storyteller, my life's work continues to be a privilege and a blessing. And I always remember, as the storyteller I have the best seat on the house!
Bio
Connie Regan-Blake is one of America's most celebrated storytellers. She has captivated the hearts and imaginations of people around the globe with her powerful performances and workshops. Entertaining audiences in 47 states and 16 countries, she brings the wisdom, humor and drama of stories to main stage concert halls, libraries and into the corporate world.

Both as a solo artist and a member of the acclaimed Folktellers duo, Connie has been featured on seven award-winning recordings – five audio and two videos produced by PBS. New Age Magazine, School Library Journal, and Southern Living have praised her work. She has been a guest on NPR's All Things Considered, ABC Good Morning America and CNN.
When Connie takes the stage she generates a brightness and warmth, drawing in listeners with her engaging humor and Southern charm. Her stories range from hilarious traditional Appalachian Mountain tales to poignant true-life drama. A consummate professional, Connie's rare talent can transform a convention hall into a wondrous landscape and turn a packed theater into an intimate circle of friends.
Connie has performed at the nation's top folk music and storytelling festivals in Chicago, Philadelphia, and San Francisco, as well as the Smithsonian Folklife Festival in Washington, D.C. Her groundbreaking collaboration with the Kandinsky Trio – an innovative blend of storytelling and chamber music – has been hailed as a "new art form."
As a founding board member of the National Storytelling Association (formerly NAPPS), and a frequent host and featured performer at the National Festival in Jonesborough, Tennessee, Connie helped ignite and shape the American storytelling revival.
Connie resides with her husband, two dogs and a frisky cat in the Blue Ridge Mountains of Asheville, North Carolina. For more info, see www.storywindow.com