Interview #021 Carolyn Franzini
Director of the Cave Run Storytelling Festival
[wp_eStore:product_id:42:end] for $2.23
Running the Festival and How Storytellers Become Candidates for Telling at the Festival.
Carolyn Franzini is the Director of the Cave Run Storytelling Festival one of the most successful and prestigious storytelling festivals outside of Jonesborough in the United States in this interview she discusses how to run a storytelling festival successfully and How Storytellers Become Candidates for Telling at the Festival. She has kindly allowed the use for the following ten tips on running a storytelling festival to be included on the Art of Storytelling with Brother Wolf blog.
Eric Wolf
She writes
10 Tips for Organizing a Festival.
1. Know why you want to have the storytelling festival
2. Make sure your reasons for having the storytelling festival "fit" your community, sponsor etc because you need their support
3. Make sure all persons on the storytelling festival organization committee love storytelling
4. Try to make the preparation for the event as simple as possible–in other words decide what you feel are the most important parts of the festival and do them well. Maybe you can't do everything the first year, do what is important
5. Keep records of all expenditures in categories- ex marketing, hospitality for tellers etc. This will help you compare expenses from one year to another.
6. Have job lists for all committee members, volunteers –look at these each year to be sure they still fit the job/person
7. Tellers are a very important part of the storytelling festival, have a selection group choose tellers that fit your audience
8. If you have students attending the storytelling festival, be sure you communicate clearly with the school contact person about expectations for behavior, lunch trash etc
9. Word of mouth is your best advertising (after the first years)-your audience will tell others about your great festival
10. On the storytelling festival day(s), the festival committee should try to enjoy the storytelling a little (working it in around their job) or there is not much reason for them to work hard in the preparing for the event.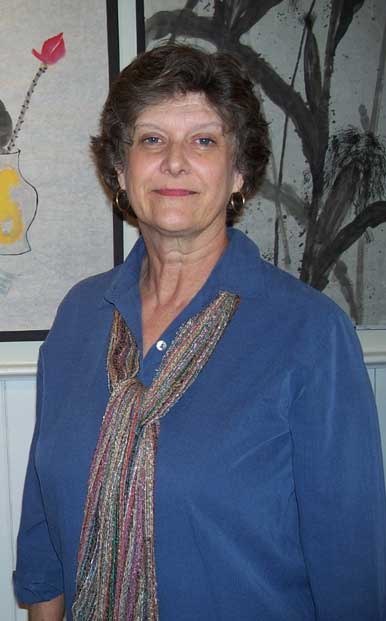 Carolyn Franzini grew up on a farm in Kansas and now lives with her husband, Bob, in Morehead, KY. They have three grown children. She is retired from working 23 years as a teacher and administrator for public schools in four states. She now has time to pursue her numerous interests. She is the coordinator of the Cave Run Storytelling Festival-the last weekend of September at Cave Run Lake. She loves to travel and learn about other cultures. She realized a dream this summer when she and her husband took seven students from Morehead to Yangshuo, Guangxi, China for three weeks. She hosts a weekly radio program, "A Time for Tales" , on Morehead State Public Radio. Each show features theme related stories told by professional storytellers. Other interests include studying Chinese and cooking.
Learn more about the Cave Run Storytelling Festival by visiting there website: http://www.caverunstoryfest.org