Press Play to hear Nothando Zulu speaking on participation on the Art of Storytelling with Brother Wolf.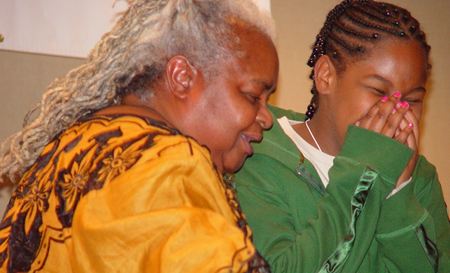 Nothando Zulu writes..
Participation, Participation, Participation…
I began telling stories as a member of an acting ensemble in 1976, presenting storytelling as a major part of our repertoire. We worked primarily in park and recreation centers and schools. As members moved away or went into other fields, we evolved into – and I co-founded – the Black Storytellers Alliance (BSA) in direct response to the demand for storytelling to deliver the inspirational and cultural lessons embodied in our stories.
Early on I encouraged members of the audience to share the storytelling space by becoming a part of the story and one of the characters in the story. On many occasions, I was unable to use all the audience members who wanted to participate! It was wonderful to have so many trying to Read the rest of this entry »