Press Play to hear Andy Offutt Irwin who was interviewed by Eric Wolf on entertaining children with out boring the grownups out of their skull on the Art of Storytelling on Tuesday, Dec. 16th at 8pm.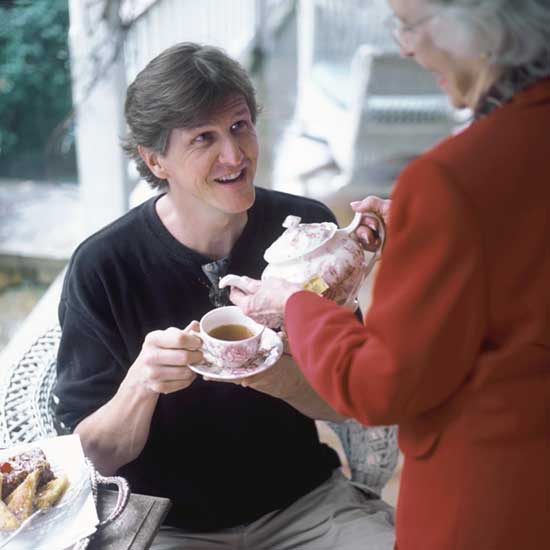 Bio
A native of Covington, GA, Andy started out in comedy, but added music and storytelling because he had a lot more to say. In storytelling circles,he is especially known for relating the adventures of his eighty-five-year-old aunt,Marguerite Van Camp, M.D. He's always on the go, performing at festivals, theatres and schools throughout the United States, including two gigs as a Featured Teller at the National Storytelling Festival, where in 2008 he will perform a solo concert at the Midnight Cabaret.
He has been a Teller in Residence at International Storytelling Center; a Guest Artist at La Guardia High School of Art, Music, and Performing Arts in New York (The "FAME!" School); and he has been a Keynote Speaker/Performer at the Library of Congress-Virburnum Foundation Conference on Family Literacy. He is an award winning recording artist with five titles and growing.
Andy used to have real jobs: from 1991 to 2007 he was Artist-In-Residence in Theatre at Oxford College of Emory University. He spent five years writing, directing and performing with the comedy improv troupe, SAK Theatre at Walt Disney World. But he's had lots of more interesting life experience-type employment, including – but not limited to – actor, camp counselor, political satirist, youth director, janitor, deputy voter registrar, theatre orchestra conductor, garbage man, teacher, carpenter's flunky, and bullfrog tadpole catcher (Honest).
You can learn about Andy Offutt Irwin's current work at his website http://www.andyirwin.com.