Play to hear this interview that was recorded as a conference call on September 24th at 8 PM ET – 2008. Thomas Freeze spike about the advantages of sharing ghost stories with children.
Thomas Freese writes…
I enjoyied being on Eric's "Art of Storytelling with Brother Wolf Podcast" on September 23, 8PM Eastern time. I've been a professional storyteller and author of ghost story books for over a decade in addition to my work as an art therapist and licensed professional counselor. Our topic was "Why tell children scary ghost stories?" I have over a dozen storytelling programs that I perform for schools, libraries, festivals, churches and private parties. And several of those themed programs are ghost stories. I've collected both true ghost stories as well as authoring original fiction mysteries. Kids love storytelling and kids really love ghost stories!

I was fascinated with ghost stories since I was a middle school student. In fact, one of my favorite books, Strangely Enough, which I bought at a Scholastic Book Fair, is still in print and still available for kids at school. After reading it and questioning my Mom about real experiences with ghosts she related a tale of an encounter at her Aunt's farm when out horse riding. I've been hooked on ghostly mysteries ever since.
Fast forward to my life in Kentucky where I was a volunteer singer at the historic 200 plus year Shaker village called Pleasant Hill, located near Harrodsburg in Mercer County. During my ten years singing I heard numerous stories of experiences with the Shaker spirits and I decided to take a stand, rescue the fact or folklore that would be lost oral accounts if no one else researched and recorded them. I interviewed over 60 employees and guests starting in 1998 and later (2005) published those first-hand tales in my Shaker Ghost Stories from Pleasant Hill, Kentucky. I found children of all ages fascinated with the stories of spirits who seemed to act very much in character with the once-living Shakers. Folks heard singing, shouting, stomping in the 1820 Meeting House. They saw Shaker-dressed figures on the old village pike.
As I performed my ghost stories program I included some true tales along with the fanciful entertaining fictional tales. I found kids no less interested in the true tales despite some of those seeming a bit less high-impact than fiction stories. I created a number of guitar songs to accompany my tales of witches, ghosts and other creatures. In live performances of mixed ages I noticed children mesmerized by true ghost stories.
In planning discussions with some teachers or librarians I was intrigued to see that some basically requested "the scarier the better" whereas others wanted assurances at least concerning the younger ages, say up to Kindergarten or first grade. I think a number of scary tales can be done successfully and without undue "trauma" at younger ages but the teller's environment makes a difference. I sing a song to normalize the fear of ghostly stories at the beginning of my program. What I find fascinating also is that whatever the age of the audience, younger children through adult, one can find individuals sitting side by side of the same age where one is wide eyed with participatory "fear" and the other smirks and says, "That's not scary enough!"
Please join me for this Podcast as I consider the topic with several professional hats, ghost story author, storyteller and professional counselor and therapist. My credentials include BA Psychology, MA Expressive Therapies, LPCC (Licensed Professional Clinical Counselor, ATR-BC (Art Therapist Board Certified). In addition, I have worked as a Psychic Counselor and I can tell you that some things kids see are not "just their imagination!" Check out my books, first one mentioned above, and also Fog Swirler and 11 Other Ghost Stories and just released Strange and Wonderful Things: a Collection of Ghost Stories with Special Appearances by Witches and Other Bizarre Creatures.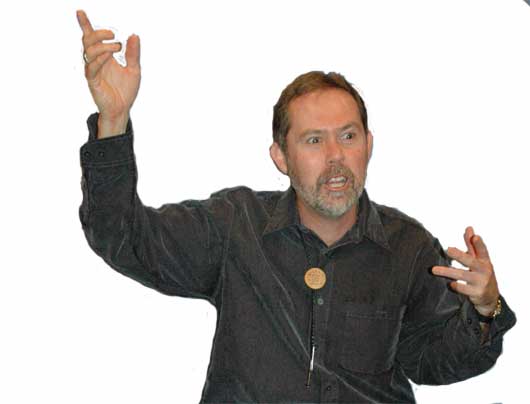 Check out my site for more information: http://www.thomaslfreese.com/